Local. Trusted. Family Owned.
The
Gulf Coast's Home Experts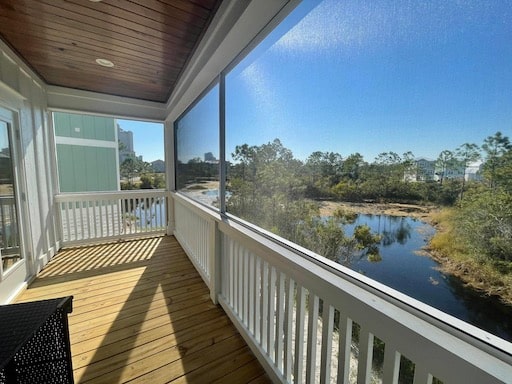 When it comes to all of your home improvement and renovation needs, Gulf Exteriors is your reliable home professional company that guarantees you quality services. We are your go-to firm for home installations, removals, repairs, and upkeep. Since 2020, Gulf Exteriors has served hundreds of residents and businesses on the Alabama coast and its environs. If you've once admired your neighbors' beautiful Bahama shutters or seamless gutters, chances are we installed them.
We are proud to serve Mobile, AL and the surrounding areas, we are easily accessible as our proximity allows businesses, commercial, and residential homeowners to readily enjoy our services. Our product line consists of plantation shutters, hurricane shutters, patio covers, screen rooms, railing systems, and other exterior house enhancements.
The Interior & Exterior Shutter Company
Local Residents Trust
At Gulf Exteriors, we offer a wide range of services to satisfy all of your home improvement and renovation needs. We have the knowledge and experience necessary to complete any project, whether big or small. We handle everything, from hurricane fabrics to screen enclosures and gutters. Our storm protection products (which are often the people's favorite) will completely suit your demands.
We are courteous, polite, and skilled, we take great pride in our work. We are ready to go above and beyond on your next project, get in touch with us today!
We are Gulf Exteriors. Whether you need our top-rated Plantation Shutters, Exterior Shutters, or our Screen Enclosures, we've got you covered. We are proud to offer our services to Mobile, AL and the surrounding areas. 
Our professionals are experienced, using only top-of-line materials, we get the job done right! We offer a wide range of plantation shutter designs, colors, and sizes that will complement your taste and home's architectural design.
Our shutters are available in a range of styles, materials, and colors, providing you with countless options to choose from. We're readily available to create custom-made shutters that perfectly match your home's decor and style.
Gulf Exteriors' storm panels and shutters are heavy-duty, storm-resistant materials that can be attached to your home. Our Storm Panels come in different materials ranging from Fabric, Aluminum, Steel, and Polycarbonate. Reach out today!
Gulf Exteriors patio covers provide complete shade for part or all of your patios. Our patio covers protect all of your outdoor areas, block out UV rays, dust, and wind, and serve as a cool relaxation spot. Get a free quote today!
At Gulf Exteriors, we offer the latest in seamless gutters & stainless steel gutter guards. 6″ K style, half-round gutters, rain chains, leaf guards, and other accessories. Get a quote today!
At Gulf Exteriors, we offer a wide array of metal railing systems for your porch, deck, dock, or walkway.
Local. Trusted. Family Owned.
Interior
& Exterior Shutters Done Right
Up to...
***First Time Clients Only!

Just Click "Get A Quote!"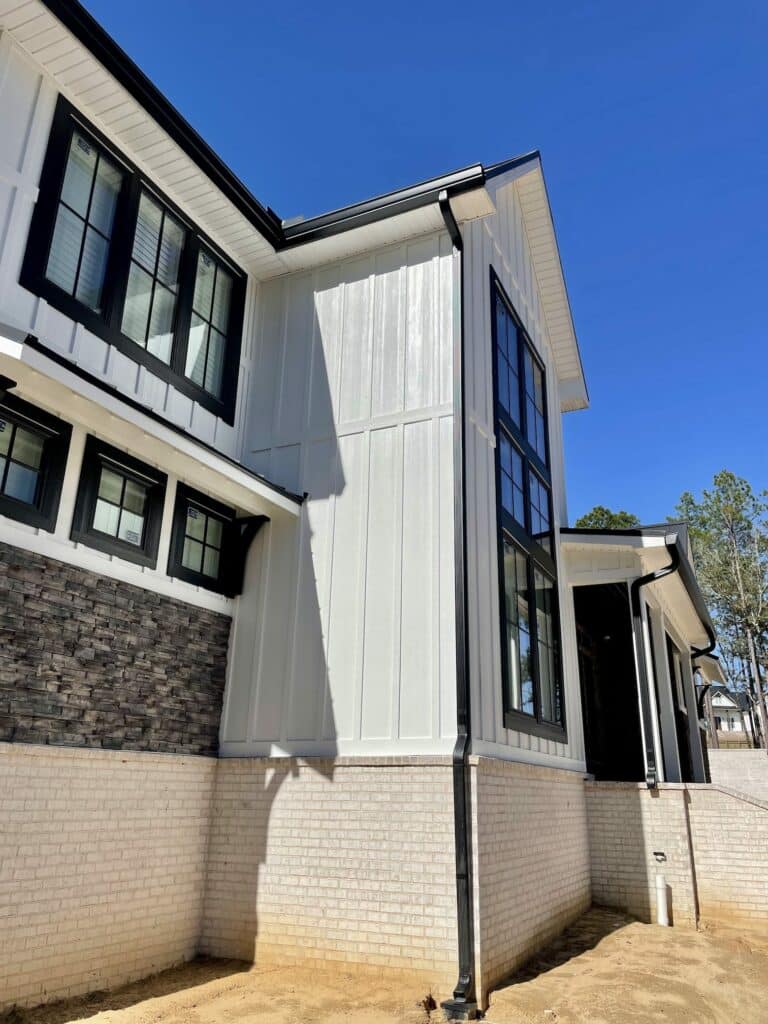 Call Today for
Seamless Gutters
We offer the latest in seamless gutters tailored to your home's architecture, upgrading the aesthetics of the exterior of your home as well as being incredibly functional. The benefits of Gulf Exteriors Seamless Gutters continue:
Custom-tailored solutions
Protects your property from water damage
Seamless design for a sleek and attractive appearance
State-of-the-art techniques and equipment
A perfect fit and maximum functionality
Ability to handle heavy rainfall